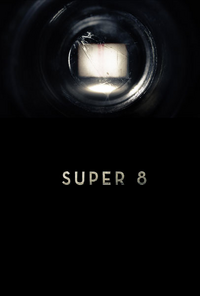 Confused about what Super 8 is exactly about? Consider yourself in the same boat as many of the rest of us. Luckily MTV has compiled a Cliff Notes introduction to the film. Super 8 101 if you will. Prepare to get your education on about Super 8. It's been a long and tedious journey that began with a trailer that ran prior to "Star Trek." It was rumored to be everything from a Cloverfield sequel to a Godzilla re-vamp, but neither of these turned out to be true.
Let's begin by looking at the Explosion. In the teaser trailer, we see a fiery explosion and what appears to be a flock of children producing a home-made movie. There also appears to be a mysterious creature.
400px|left

It was after this trailer that Abrams began filming and hiring Elle Fanning and Kyle Chandler. Filming continued shooting for awhile until the full trailer was released and Abrams decided that he wanted to open up more about the film. He went on to describe it as "To me, all people need to know is that it's an adventure about a small town and it's funny, it's sweet, it's scary and there's a mystery: What is this thing that has escaped? What are the ramifications of its presence? And what is the effect on people?"
400px|left

Finally, at the 2011 MTV Movie Awards we finally got to see what was behind the train crash. However, there are still plenty of details left to be figured out and pieced together in the film itself.
400px|left

Though to be fair, some of the greatest fun in a movie like this is the wild speculation and debates about what actually could've happened. What is the craziest/greatest speculation you've heard about this movie?
Sources