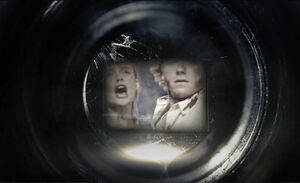 We have some breaking news on the Spielberg and JJ Abrams upcoming release of Super 8.
Paramount has joined forces with Twitter for what is being dubbed the first ever 'TWEET MOVIE SNEAK PREVIEW' of Super 8 on June 9th. The sneak preview showings of the movie will be 1-day only on Thursday, June 9th, in advance of the film's scheduled nationwide release on Friday, June 10th.
The twitter hashtag #Super8Secret will allow Twitter's global user base a direct link to buy tickets to the advanced previews. This is Twitter's first time hosting movie sneak previews and to top off the deal, participating theaters in the U.S. will be treated to a free popcorn (with a concession purchase).
To read more go to super8-movie.com
And don't forget to participate in Wikia's Super 8 Giveaway!