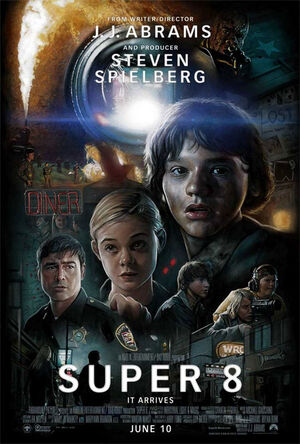 Super 8 opens nationwide tomorrow and is expected to battle the mutants of X-Men: First Class.
Despite solid reviews and an 86% certified fresh at Rotten Tomatoes, Paramount has expressed moderate expectations of a mid-$20 million gross for Super 8, putting it right on track for a collision with X-Men.
Of course that's not to detract from X-Men's stellar $120 million worldwide debut.
Warner Bros.' comedy juggernaut The Hangover Part II should drink in around $15 million, Kung Fu Panda 2 looks to kick it's way to a low teens gross, but is nearing $300 million worldwide.
And let's not forget Pirates of the Caribbean: On Stranger Tides who's bounty should be around $10 million in North American for a domestic total of a clinking $200 million.
So tell us:

And don't forget to enter our Super 8 GIVEAWAY!

Source: YAHOO.COM