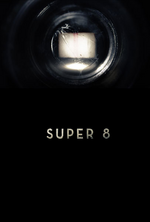 In just 4 days, J.J. Abrams's new low-budget monster film Super 8 will hit the theaters. Yesterday, Abrams, along with producer Steven Spielberg and actors Elle Fanning and Joel Courtney, gave us a small sneak peek at the movie at the MTV Movie Award.
The video introduces us to six kids in 1979 shooting a movie at a train station who witness a sudden train crash. As it turns out, something inhuman has escaped the train... The movie also stars Kyle Chandler, Ron Eldard, Riley Griffiths, Gabriel Basso, Zach Mills and Ryan Lee and opens this friday in theaters worldwide.
Any speculation on what the mysterious monster will turn out to be? So far the creators of the movie have been quite tight-lipped. Watch the video below!
500px|center

Can't wait? Enter to win a poster signed by the cast of Super 8!!
Enter NOW!
Source: Hollywood Reporter